SEASON'S DELICACIES updated on 21/12/05
English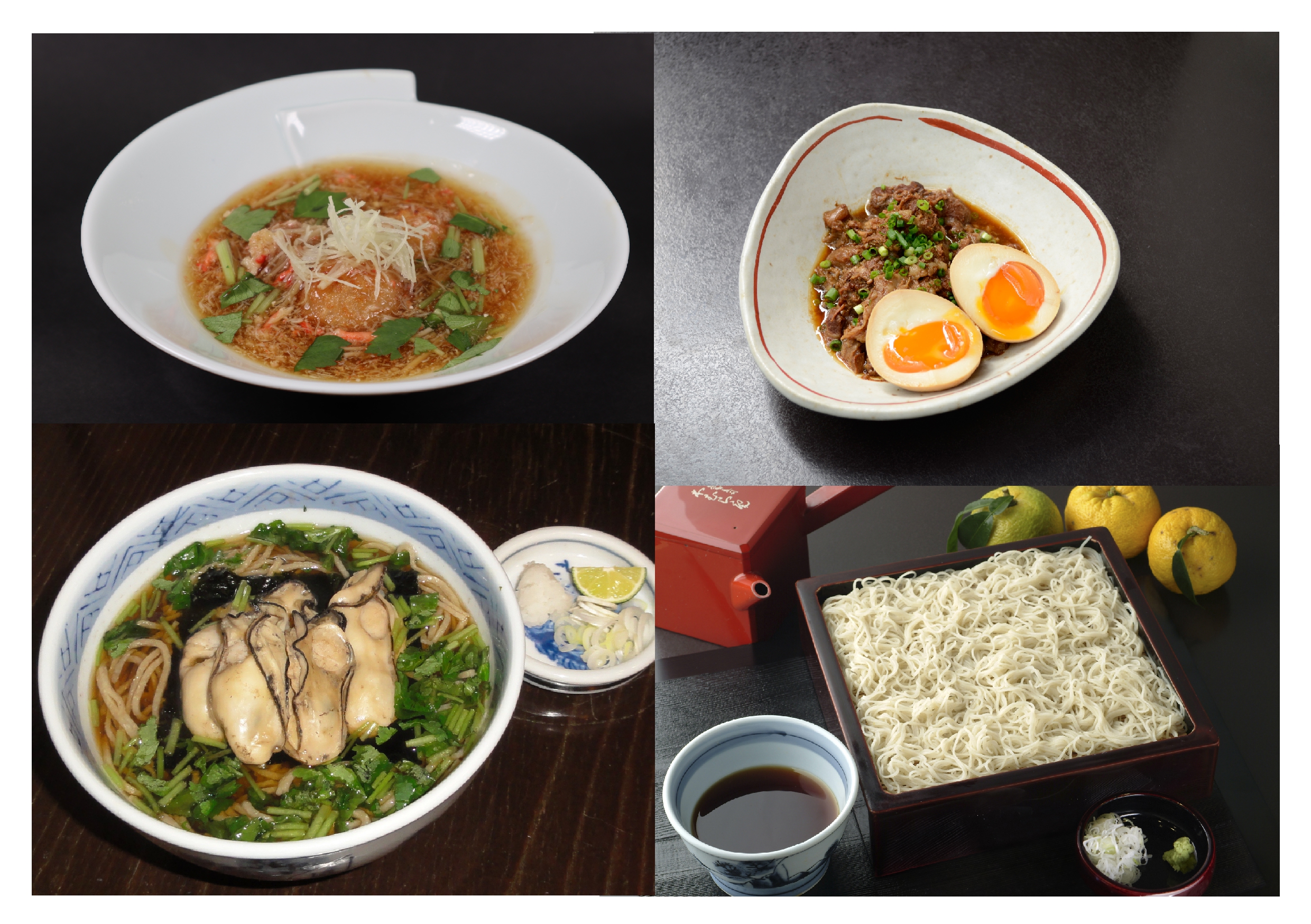 《KAKI SOBA・・・2,300 YEN》
Served with toppings of poached large oysters in the hot broth, grown in SANRIKU, the pacific ocean side of TOHOKU.
Japanese favorable delicacy during mid-autumn and winter. While available.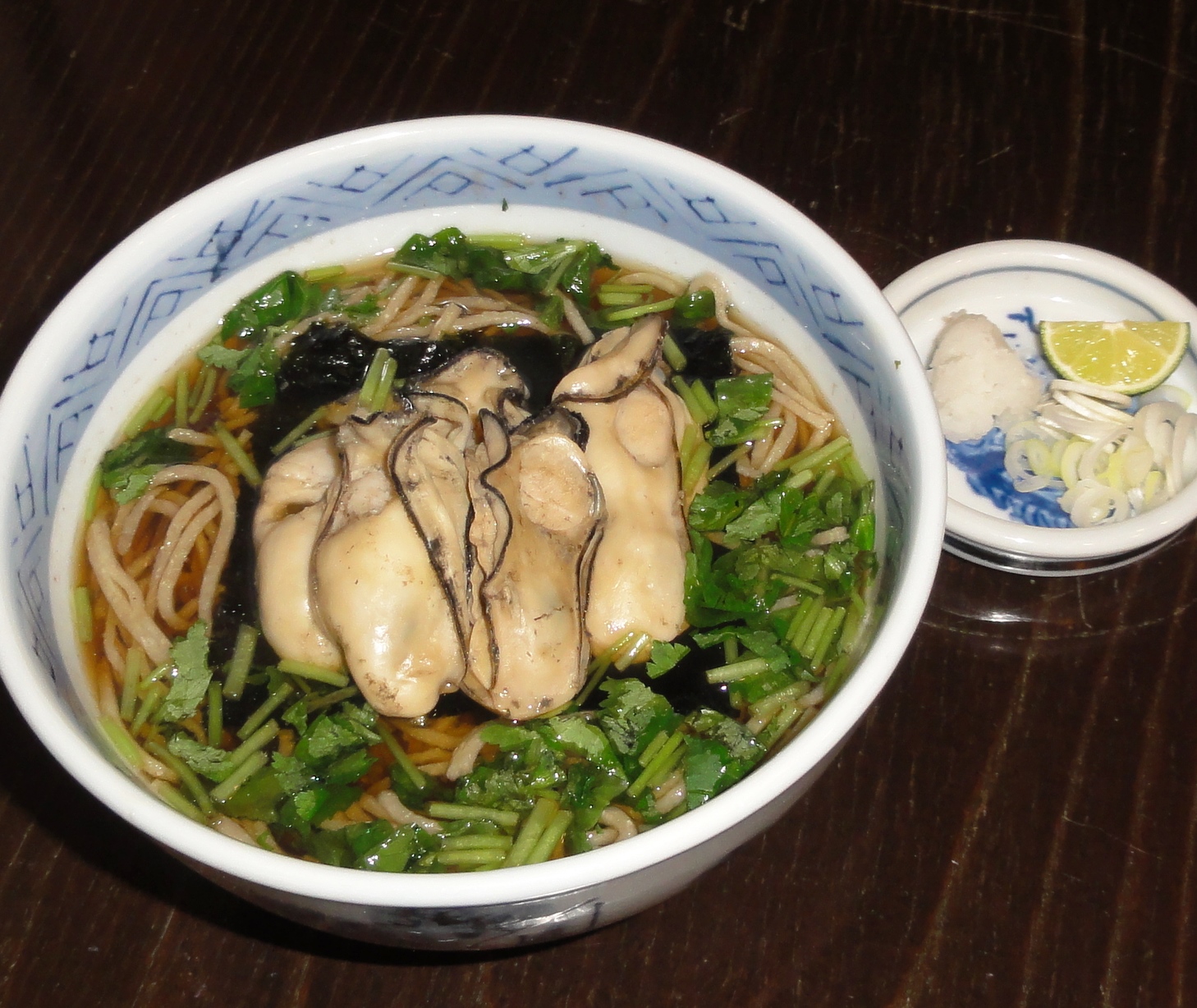 《YUZU KIRI SOBA・・・1,500 YEN》
YUZU, Japanese citron, into the buckwheat: cold noodle.
Seasonal during autumn and winter.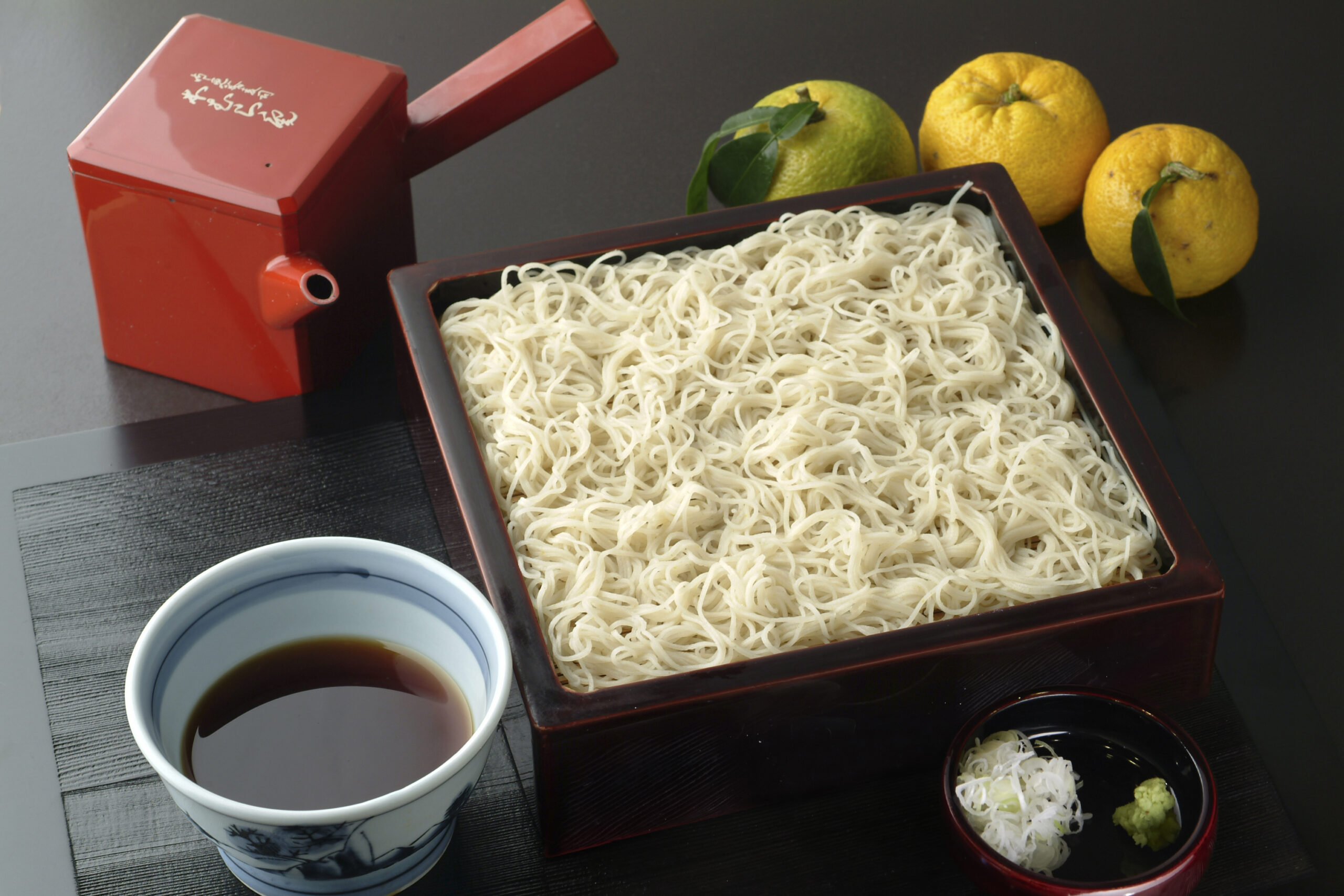 《Assorted appetizers・・・880YEN》
Assorted three kinds of season's appetizers for today.
Please ask for more detail.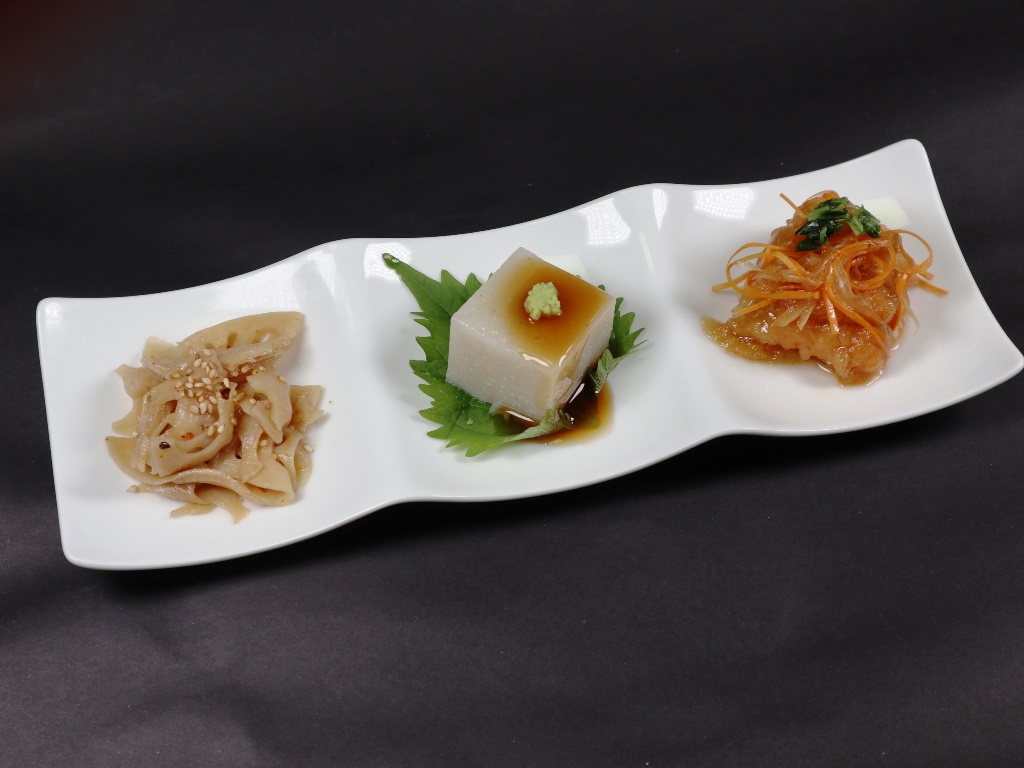 《KAKI NO MATSUMAE-YAKI・・・1,400 YEN》
Grilled large oysters, grown in SANRIKU, laid on a piece of thick kelp-seaweed.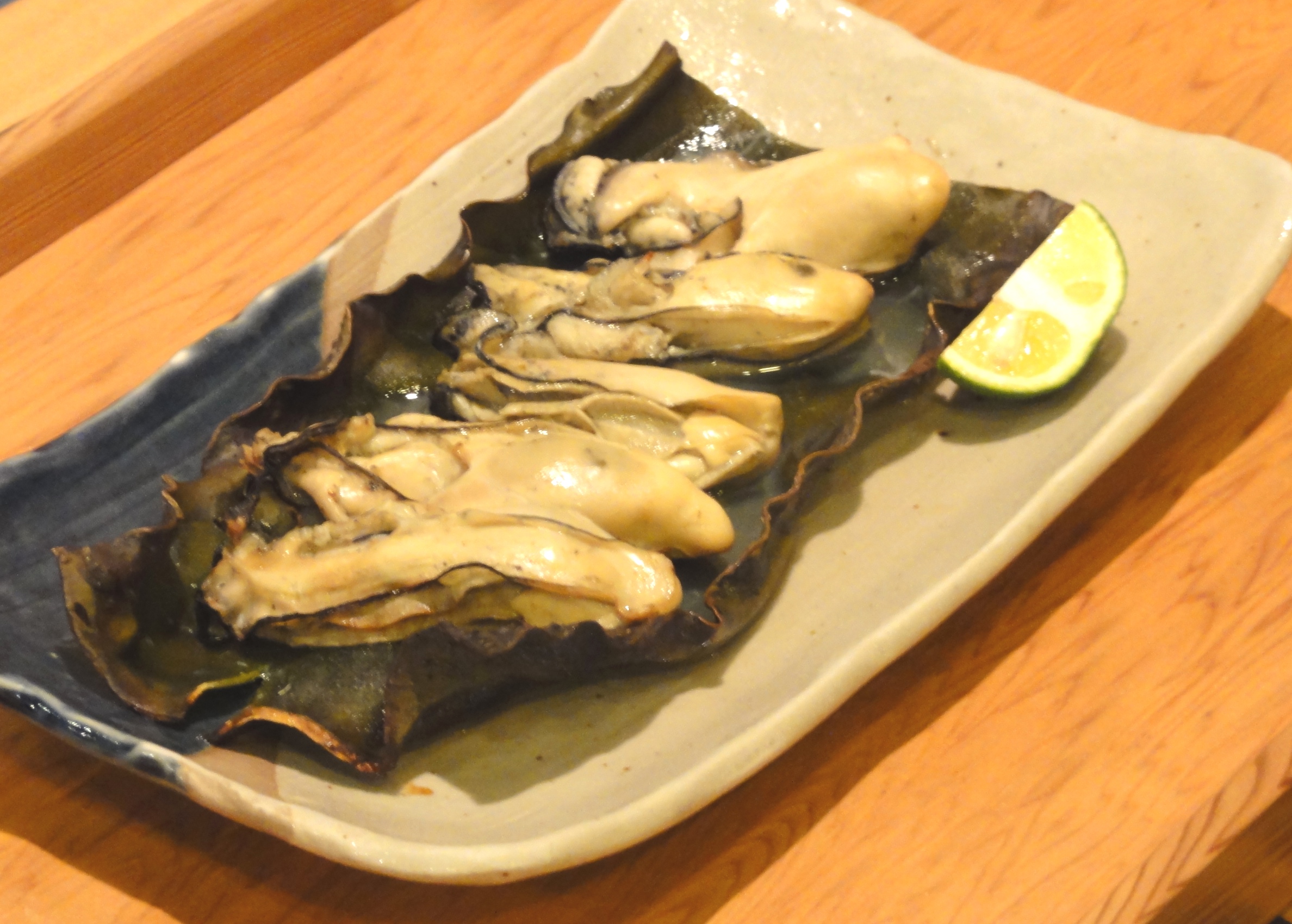 《GYU-SUJI NO DOTE-NI・・・1,350 YEN》
Beef tendon slow-cooked over low heat in rich MISO broth, assorted with an hard-boiled egg.
⇒Available for " to go" by special discount price.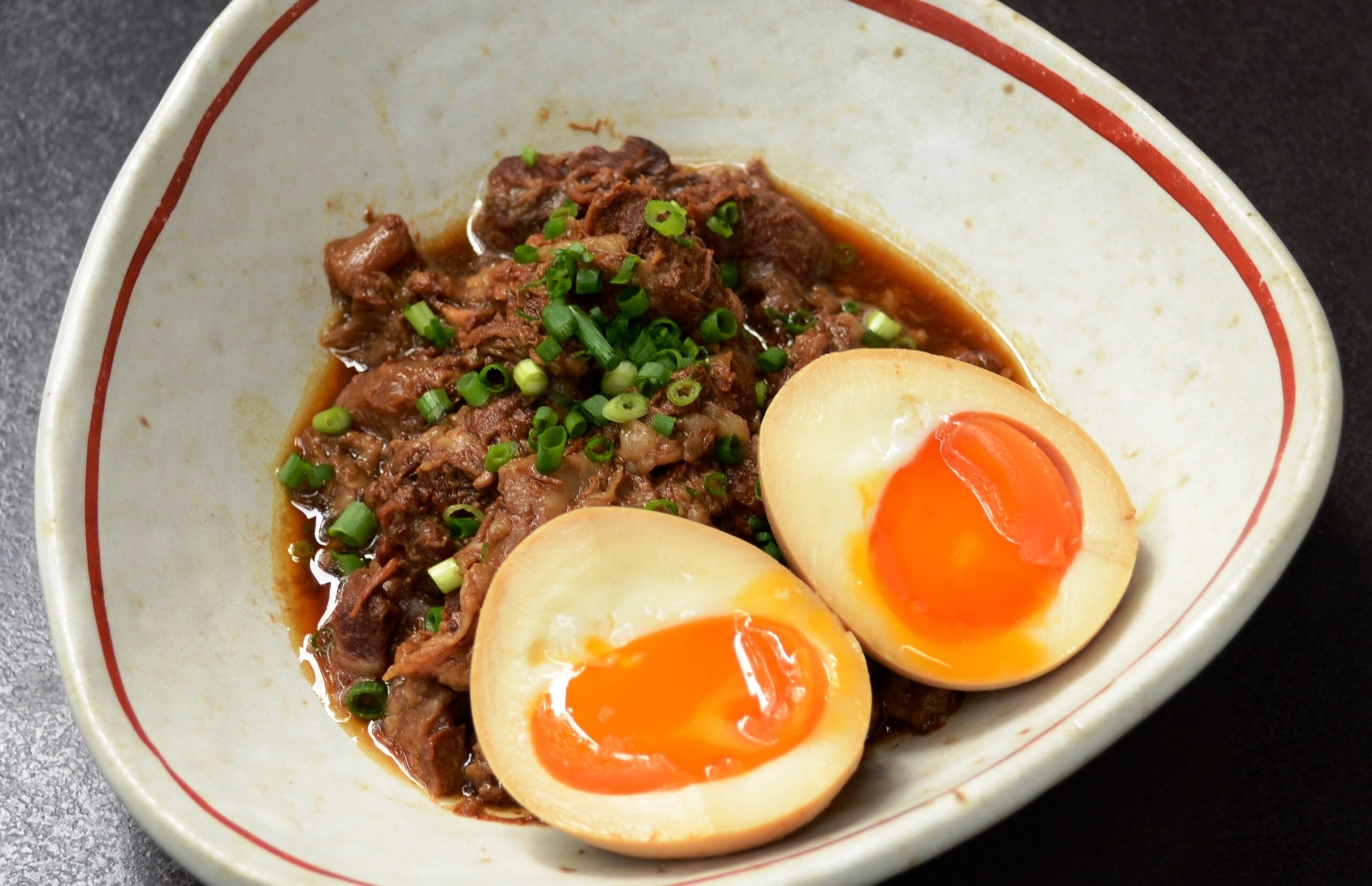 《KAMO-NIKU TO NAGANEGI NO ISHI-YAKI・・・1,250 YEN》
Simply cooked some pieces of sliced Kyoto-brand duck breast and NAGANEGI onion on the hot stone.
Soon be over this season.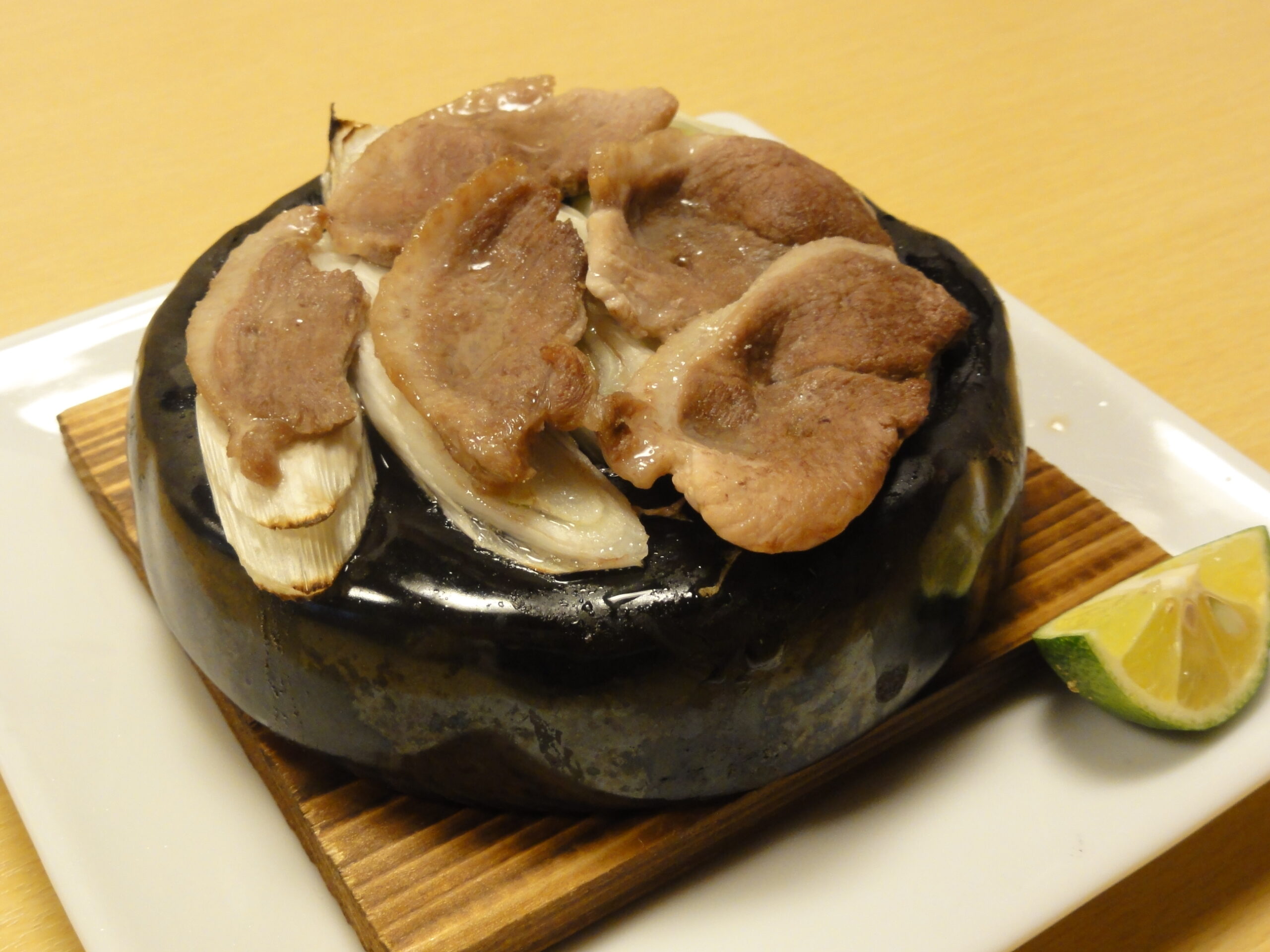 《RENKON MOCHI NO KANI-NIKU ANKAKE1・・・1,120 YEN》
Three pieces of deep fried lotus root rice cake with hot starchy sauce of crab meat.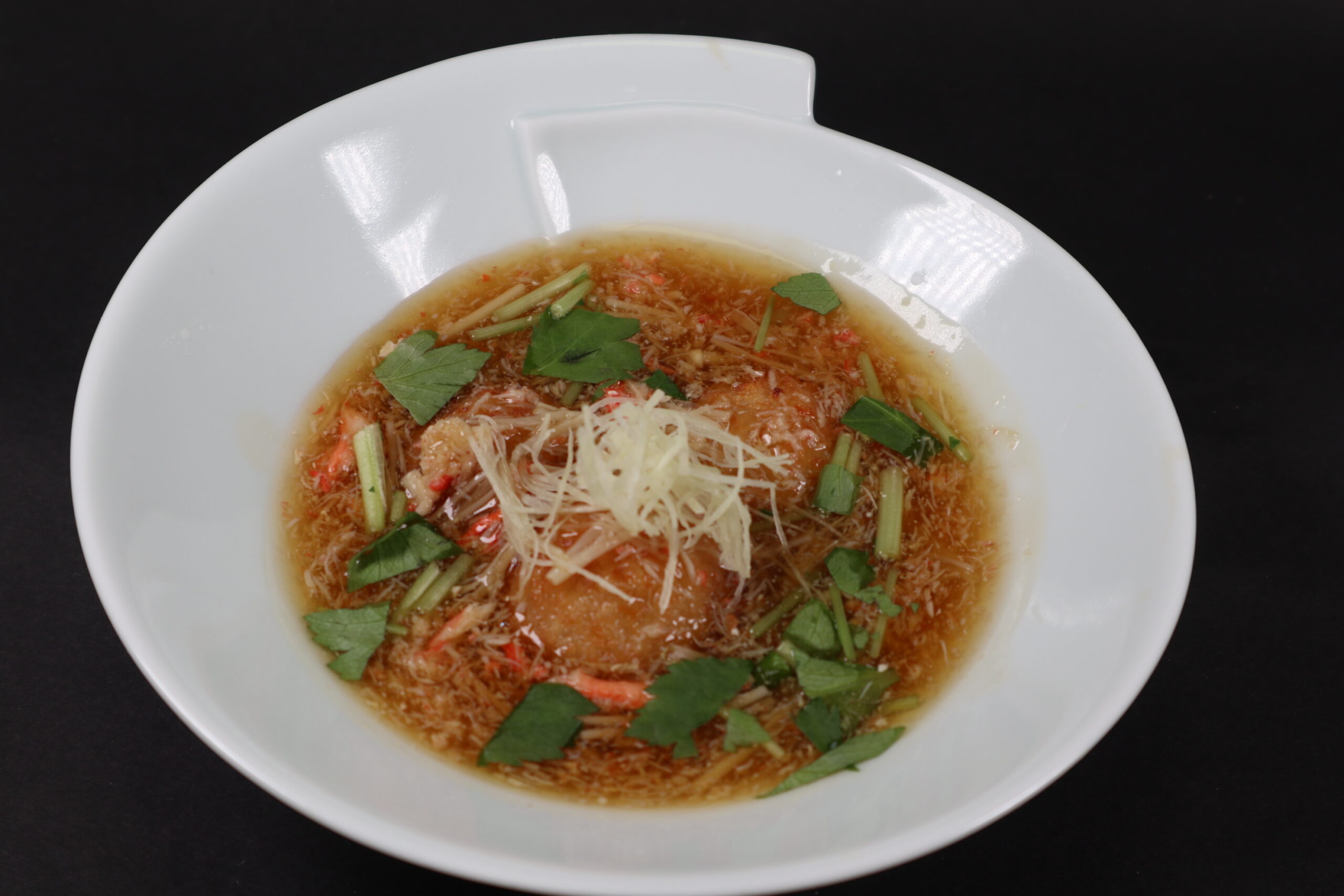 《EBI-IMO NO AGEDASHI・・・1,000 YEN》
Deep fried EBI-IMO (local taro especially made in Kyoto area), gently pre-cooked in Japanese broth, served in hot NAMEKO mushroom soup.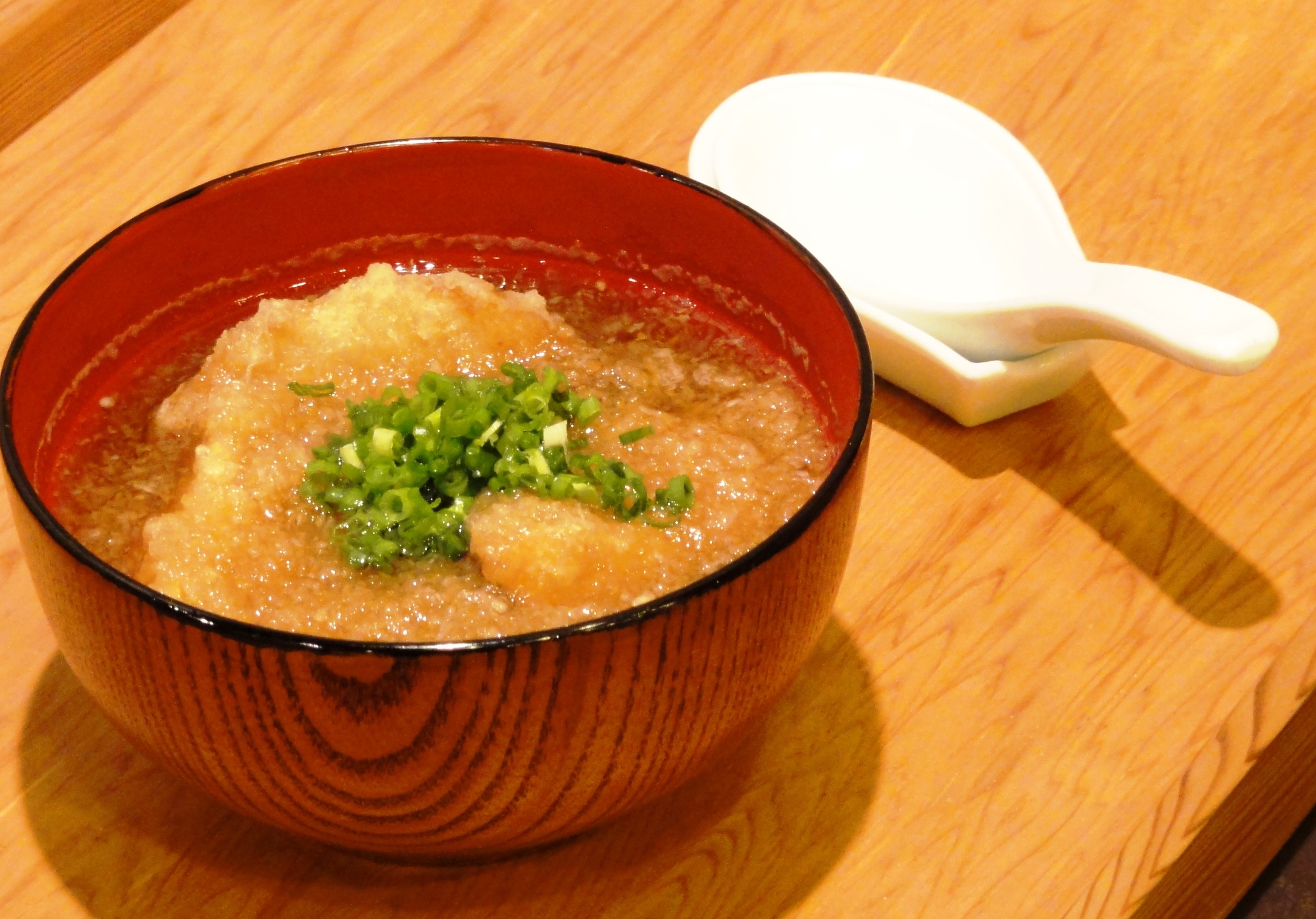 《KAMO-DASHI NI-DAIKON・・・910 YEN》
A large piece of Daikon radish cooked in hot duck stock.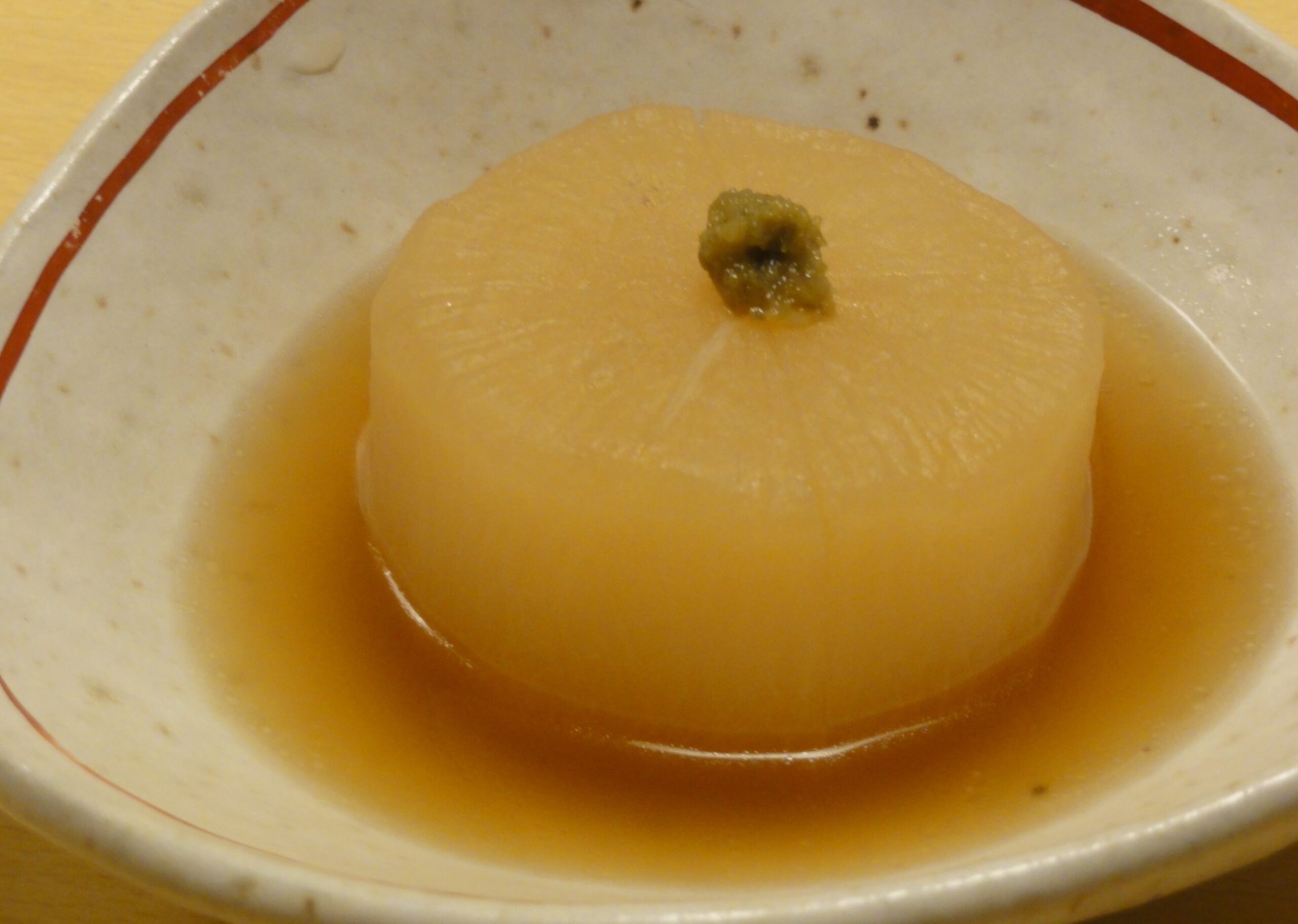 《SHIMONITA NEGI TO SHIMEJI NO YAKIBITASHI・・・820 YEN》
Roasted Japanese leek and SHIMEJI mushroom with hot dipping soup stock.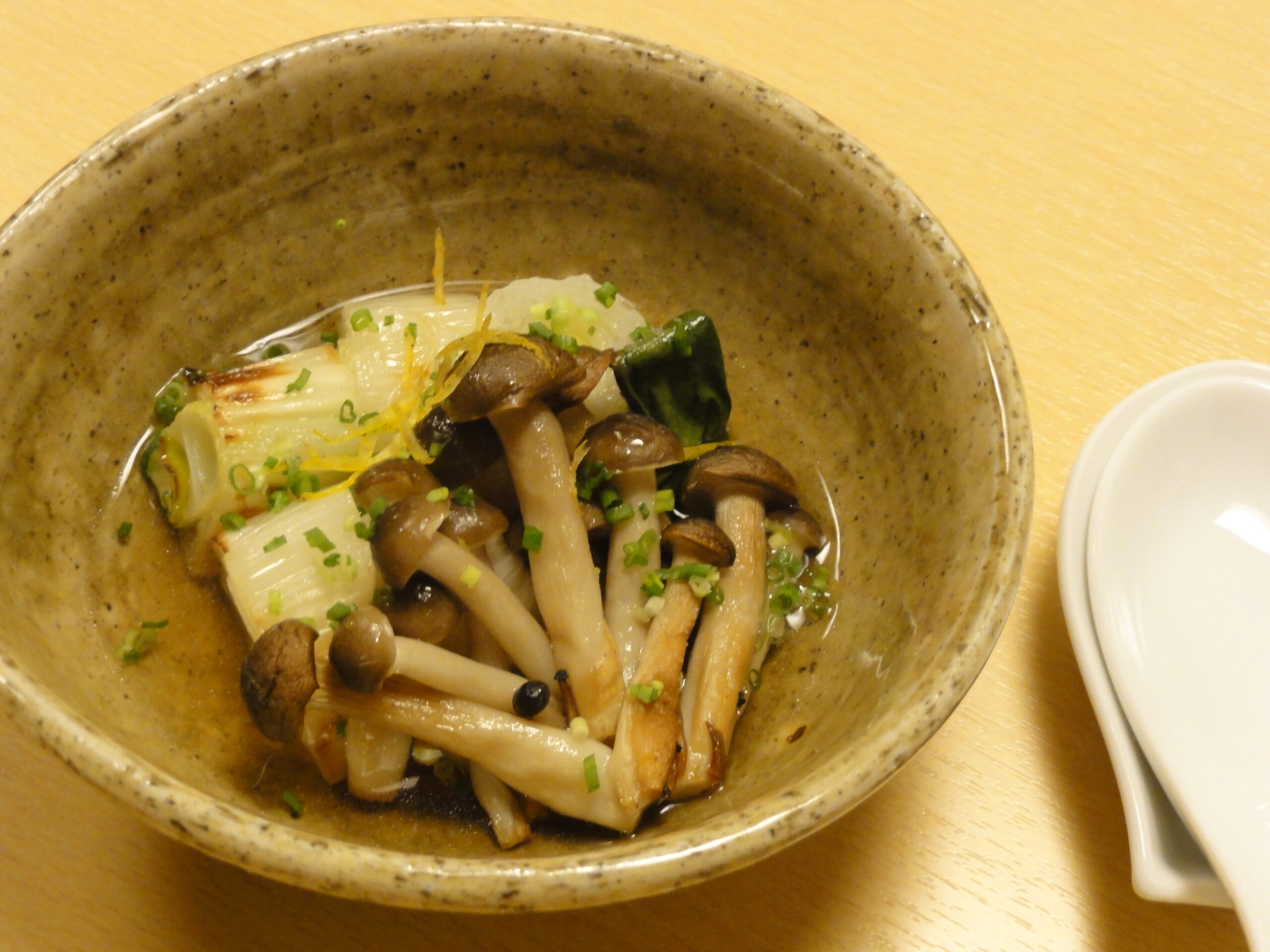 《YU-DOFU・・・・・・900 YEN》
Boiled TOFU served in an iron pot dish, served with the condiments of scallion and dried bonito.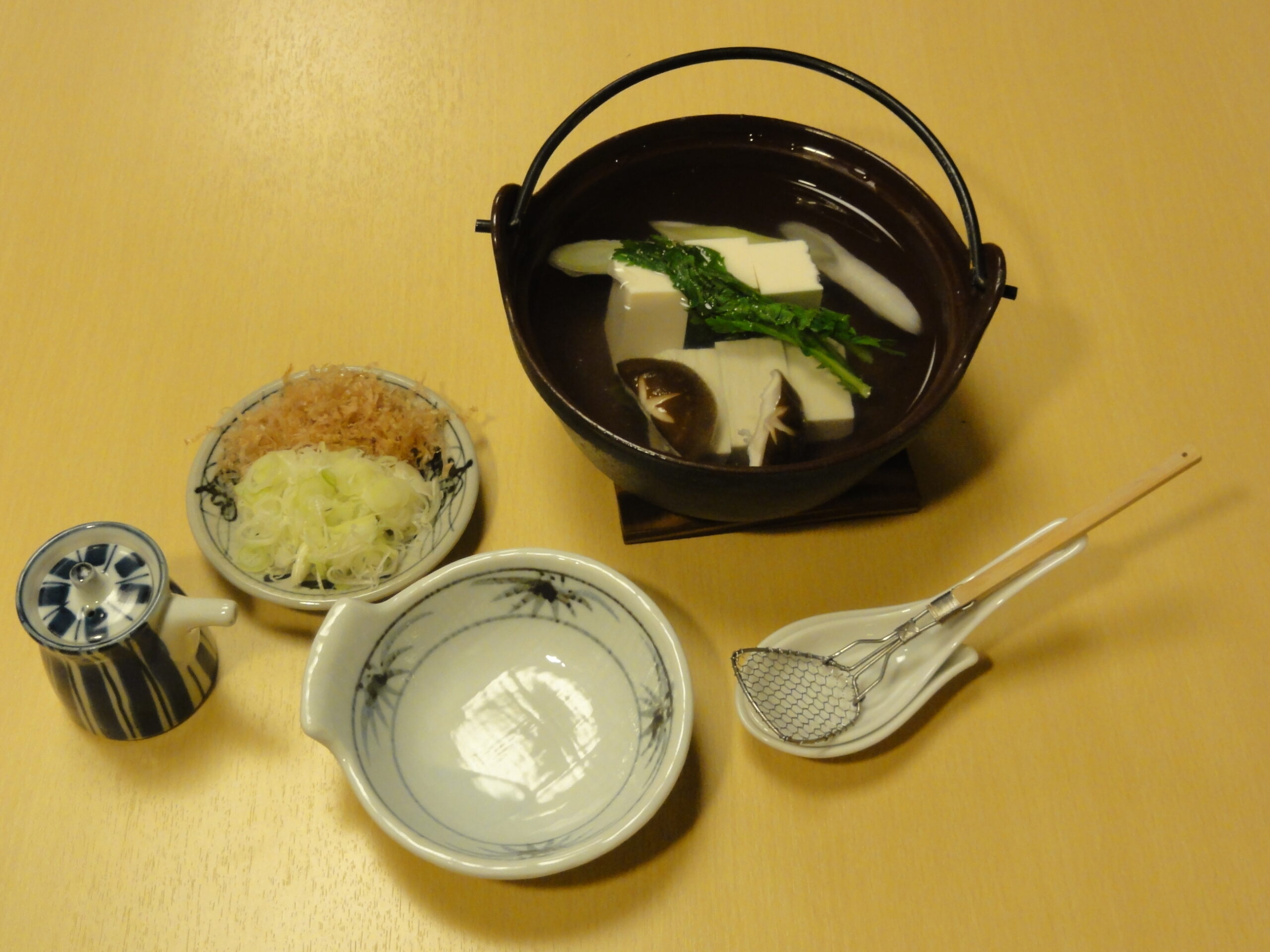 《KAMO-JIRU SOBAGAKI・・・1,370 YEN》
SOBAGAKI, gnocchi made with buckwheat flour, dumpling in the hot duck soup.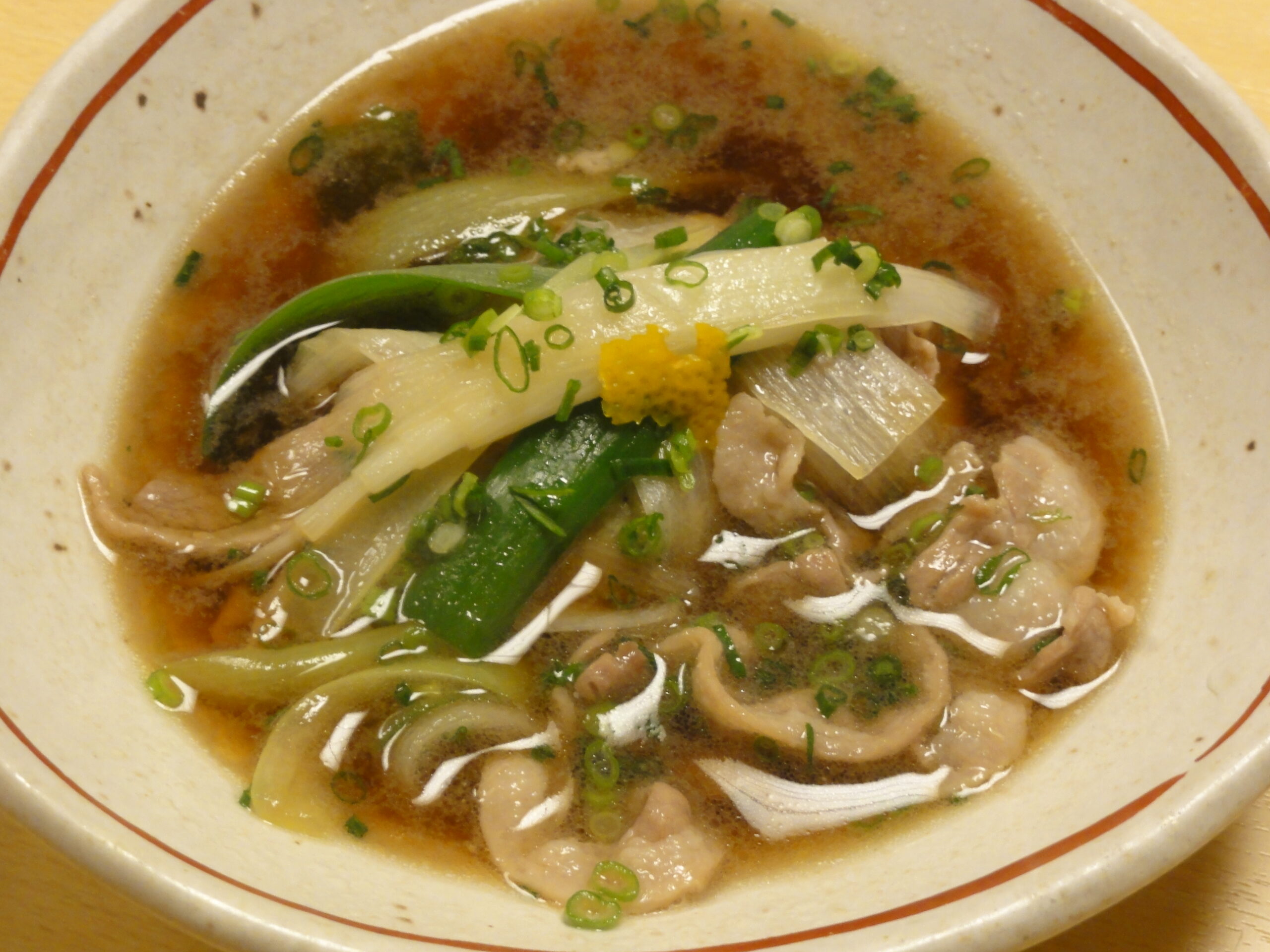 《SHIRAKO NO ISHI-YAKI・・・1,900 YEN》
Some pieces of simply cooked milt of Cod fish, from Hokkaido, on the hot stone.
Coming soon!
《SHIRAKO PONZU・・・1,200 YEN 》
Poached milt of Hokkaido Cod fish in PONZU, Japanese citrus and soy-sauce vinegar.
Coming soon!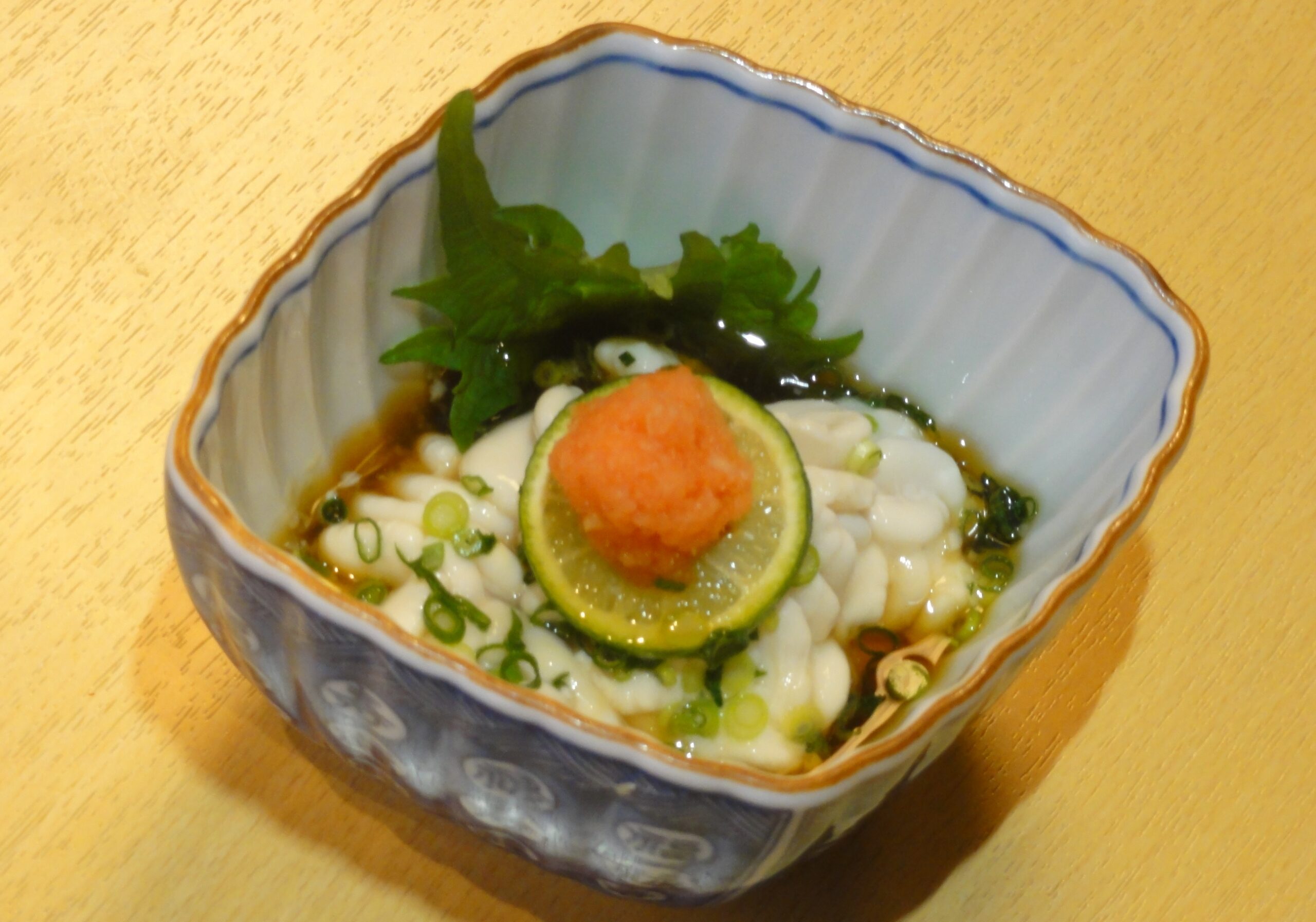 《Avocado Salad・・・860 YEN》
Sliced fresh avocado and onion dressed with SHISO, beefsteak-leaves, dressing.
⇒Available for " to go" by special discount price.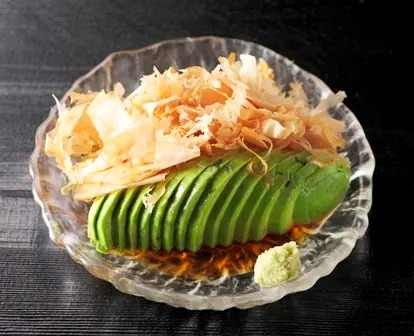 《OKITSUNE YAKI・・・810 YEN》
Fried TOFU sandwiching minced duck meat. Served after grilled,
with stripes of scallion toppings and PONZU, Japanese citrus and soy-sauce dressing.
⇒Available for " to go" by special discount price.
《SOBA-KO NO Mini IMO DORA-YAKI・・・300 YEN》
The home-made small buckwheat pancake, filled with sweet red-bean paste and AN-NO  sweet potato.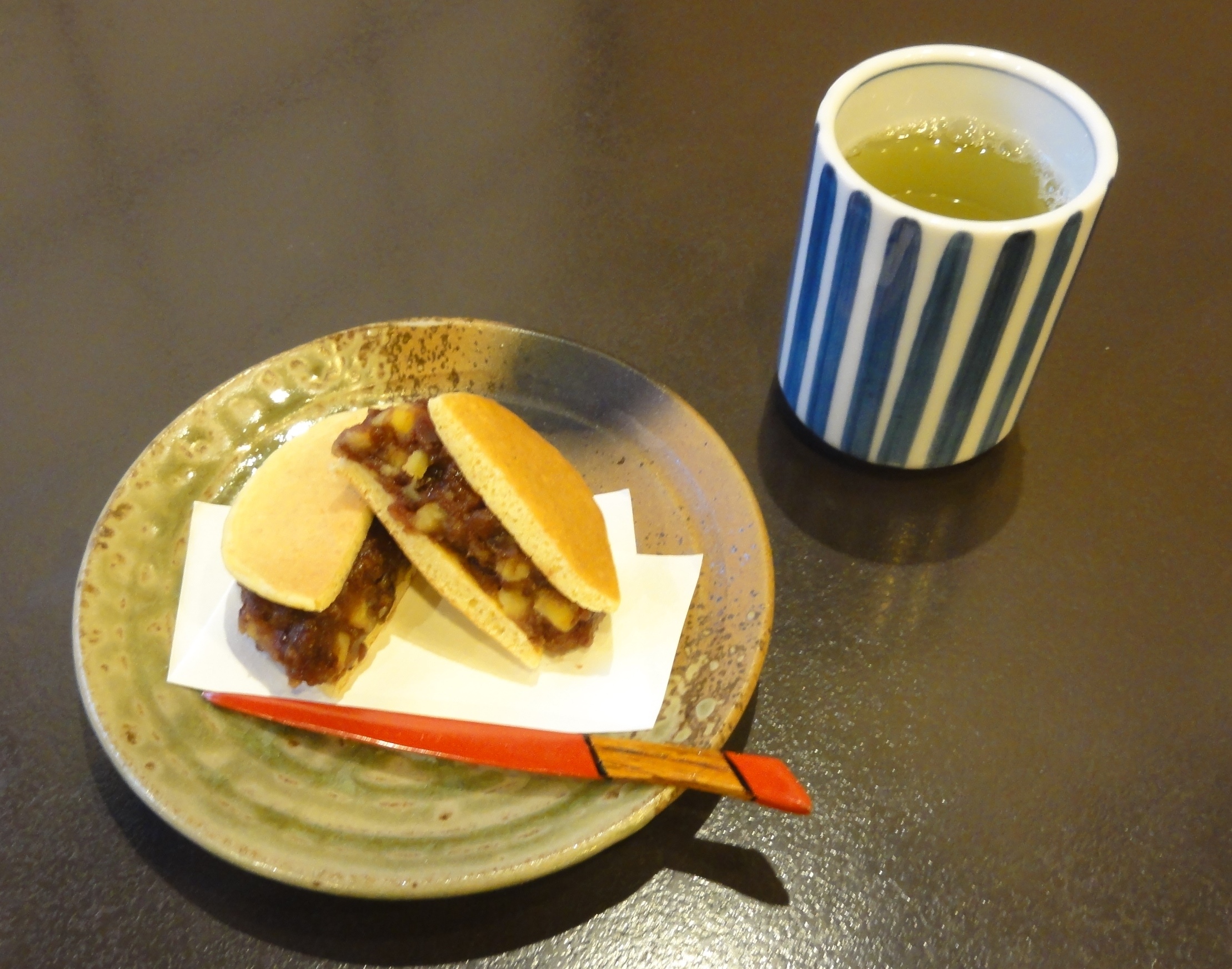 【SEASON'S PRIX FIXE MENU・・・5,100 YEN】
An advantageous prix-fixe menu prepared various seasonal dishes little by little, served individually.
Available from 11 a.m. to 7:00 p.m. everyday.
Prepared up to the party of six persons. No reservations accepted.
The service will be stopped when the stocks are out and also busy hour.